Going Fast 🚀
I'm joining Fast to bring 1-Click checkout and login to the entire Internet.
Like most of us, I did a lot of online shopping last year. Instead of running to the local hardware store prior to starting a home improvement project, or doing my Christmas shopping at a mall, I used brands' e-commerce websites and apps more than ever in 2020. And each time I ordered something online, I had to go through the same time-consuming process: search for the product(s), add to cart, sign up or login, and finally, checkout.
Despite the staggering growth of e-commerce sales, shopping online still feels painfully slow. Amazon may offer its once patented 1-Click ordering to its customers, but what about the millions of other online stores that exist today? For example, there are over 4M online stores running WooCommerce for WordPress and 150K BigCommerce stores. No matter the platform, customers should not be forced to endure long entry forms and multiple steps just to checkout.
That's why I'm excited to join Fast, an innovative company that's building 1-Click checkout and login for the entire Internet. As the new General Manager at Fast, I will lead the effort to create the ultimate online shopping experience to inspire and support e-commerce sellers around the world. To do this, we will operate and enhance the Fast Store. We'll add new functionality, introduce new products, and continue to create the most seamless e-commerce experience ever built.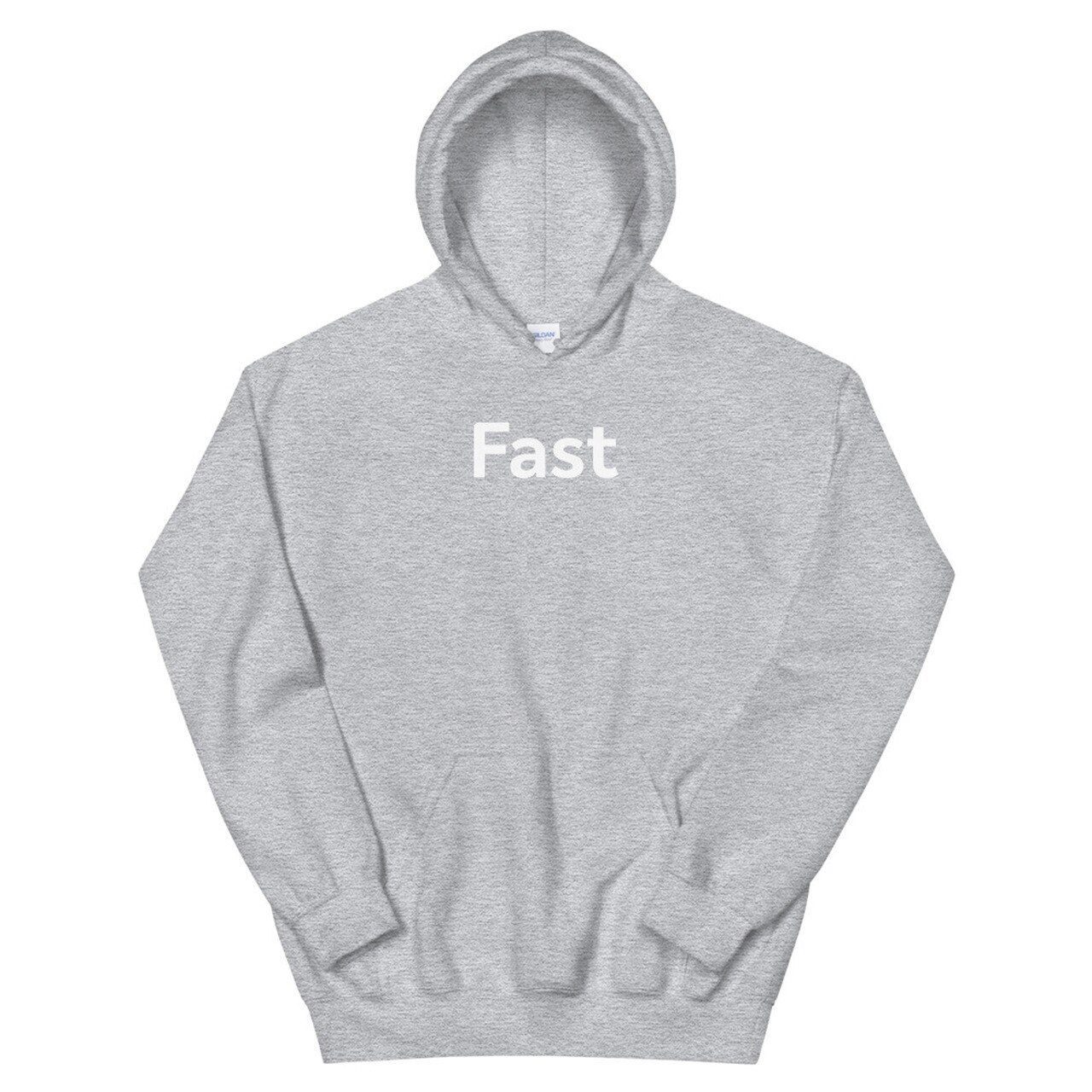 Launched in 2020, the company's Fast Store has sold more than 10,000 Fast-branded products to date. From hoodies to t-shirts to stickers, what began as a cost effective approach to user testing has built an incredible community of people who want to see this product and company succeed. If you follow technology news on Twitter, you may have seen some of our hoodies with the Fast logo. And if you thought those were everywhere in 2020, just wait until you see what we do next.
True to its name, Fast has grown rapidly. Inspired by the personal experience of a family member not being able to order groceries due to a forgotten password, the Fast co-founders set out to solve this problem. The company has raised more than $20M in venture capital in less than two years, built a team of nearly 100 people, and most importantly, has quickly integrated its products on many of the most successful independent e-commerce websites around the world.
If you'd like to see the product in action, just visit Fast seller Solo Stove – makers of the world's most unique fire pit. I really need to buy one of those!
As a former e-commerce entrepreneur and product leader of a multibillion checkout experience, I have seen firsthand the impact that removing friction from online stores can have. In addition to the company's tremendous potential and traction, I've been inspired by the founders' transparency. They've shown that startups can thrive by selling, recruiting, and building in public. In fact, I heard about my new role in a tweet posted by co-founder and CEO Domm Holland.
Although this is only my first day in a new role, I can already tell that Fast is truly building a world-class team to make the vision of universal checkout and login for e-commerce a reality. If you're someone who enjoys building new things and making a positive impact through technology, I highly recommend learning more about the company that will finally eliminate friction on the Internet. Fast is currently hiring for dozens of product, engineering, and marketing roles.
It's time to go Fast.